If you would like a quotation for any other timber, if you would like to design your own staircase or are looking for something a little different then don't hesitate to ask.
Straight with bullnose step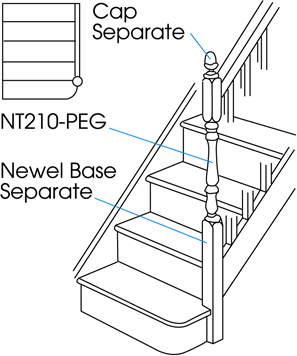 Straight with straight step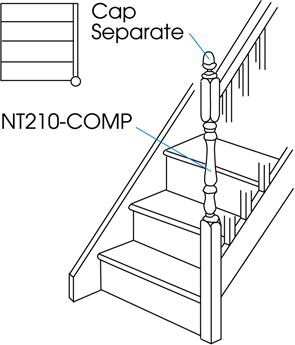 Top landing with 90° turn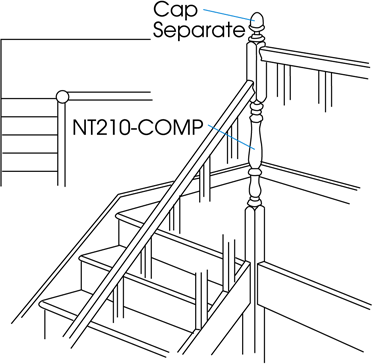 NT210-COMP & PEG – Used for the opening at the bottom of the staircase, also typically on landings, especially where the horizontal landing rail meets an upcoming slope.
Quarter turn with three winders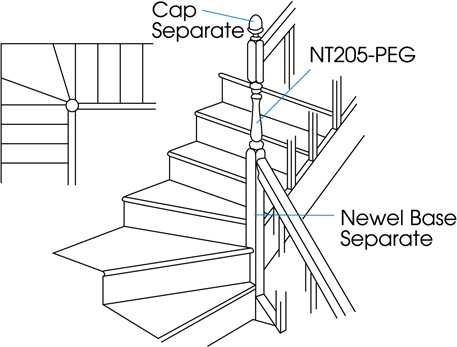 NT205-PEG – Typically required when an upcoming handrail meets the newel post below turning ie. on the inside corner of a 90° winding turn.
Quarter turn with landing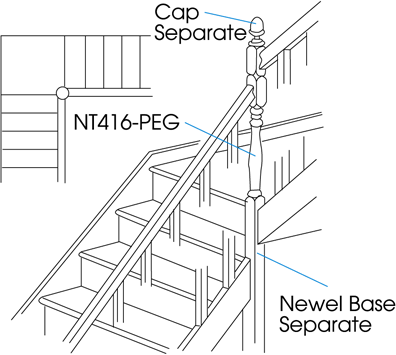 NT416-PEG – Used on the inside corner of a landing where the staircase turns through 90°.